Elevating Symax Fintech Academy with Seamless Web Solutions
Symax Fintech Academy is a pioneering edtech trading company dedicated to cultivating the next generation of traders and investors. With a commitment to demystifying and simplifying trading, Symax empowers individuals to unlock their 'inner trader' through cutting-edge training techniques, time-tested trading strategies, and encouraging the development of personal trading styles. Their comprehensive training covers all asset classes, including financial, commodity, and crypto, with a team of traders, quants, developers, and system engineers working collaboratively to ensure high-quality execution, weighted risk/reward performance, automation, and scalability of strategies. Additionally, Symax Fintech Solutions actively trades traditional and digital asset classes using its own capital.
To support its mission of producing confident and competent traders, Symax Fintech Academy needed a robust and user-friendly online platform. This platform needed to facilitate seamless class booking, provide easy access to resources, enable newsletter subscriptions, and offer an event calendar and a clickable road map. Furthermore, secure payment integration was crucial to handle transactions for class bookings and other services.
Eventistry, through its tech arm, 87, provided web development and maintenance services to address Symax Fintech Academy's needs. The comprehensive web solution included the following key features:
Stripe Payment Integration: A secure and seamless payment integration was implemented using Stripe, a leading online payment processing platform. This enabled Symax Fintech Academy to manage transactions for class bookings and other services efficiently.
Multilanguage Setup: Enabling content in both Italian and Arabic to cater to the specific markets.
Class Booking Calendar Integration: A user-friendly calendar integration was developed to facilitate easy booking of classes by students. This feature allowed students to view available slots and book their preferred classes with ease.
Newsletter Subscription Platform: A newsletter subscription platform was integrated into the website to allow interested individuals to subscribe to updates and news from Symax Fintech Academy. This feature helped in keeping the subscribers informed about the latest updates, news, and offerings.
Blog: A blog section was added to the website to share valuable insights, tips, and updates related to trading and investing. This section served as a resource hub for both current students and visitors interested in trading and investing.
Event Calendar: An event calendar was integrated into the website to display upcoming events, webinars, and classes. This feature helped students and interested individuals to stay informed about the upcoming activities and plan accordingly.
Clickable Road Map: A clickable road map was developed to showcase the journey and future plans of Symax Fintech Academy. This feature helped in building trust and transparency with the audience by sharing the vision and milestones of the company.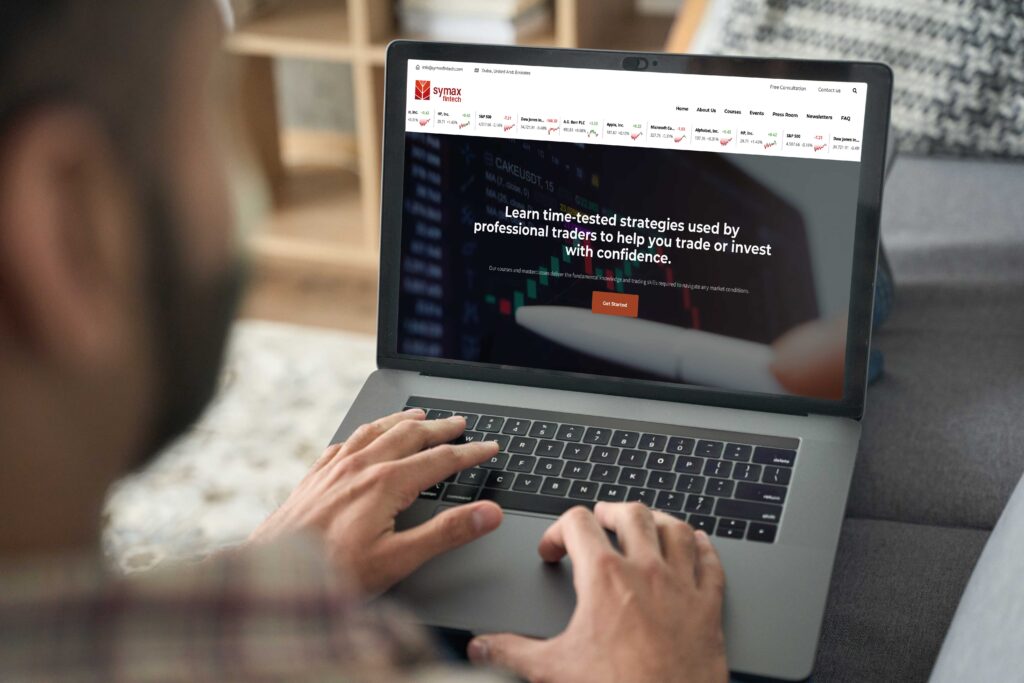 The web development and maintenance services provided by Eventistry and 87 played a pivotal role in streamlining the online presence of Symax Fintech Academy. With a focus on user experience and functionality, the team successfully delivered a platform that not only met the client's requirements but also contributed to their mission of producing confident and competent traders and investors. The collaborative effort showcased the ability of Eventistry and 87 to deliver successful web solutions that align with the client's goals and audience needs.