Digital marketing audits include an assessment of the entire digital ecosystem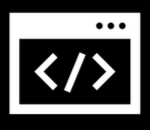 Hosting performance, scalability, vendor selection, and contract management. Business process analysis and optimization.

Digital asset evaluation, online and offline integration, messaging, and content marketing.
Technology review, configuration analysis, data collection and management.
Capability and composition assessment, coaching, and training.
User experience evaluation, conversion optimization analysis, CMS, e-commerce, CRM, marketing automation, custom applications, and intranet/extranet development.

Search marketing (organic and paid), display advertising, social media, email marketing, community development, mobile optimization, and online PR.
Vendor interviews and assessments, scoring, recommendations, and introductions.
Point-by-point benchmarking, budget and resource comparisons, website evaluations, and SWOT analysis.